Eminent NABL Accredited Testing Laboratory in Kolkata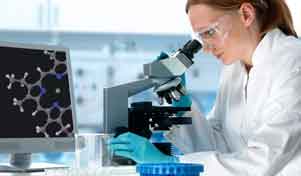 Mangalam Testing Bureau is leading NABL Consultant and NABL Accredited Testing Laboratory in Kolkata & Howrah for various radiographic testing, chemical testing, mechanical testing and metallographic testing.
We are certified of BARC-Approval for Radiography testing, NABL accreditation certificate for mechanical and NABL accreditation certificate for chemical testing.
Magalam Testing Bureau presents itself as one of the leading testing laboratories in Kolkata. We are actively involved in chemical analysis and non-destructive technique, thereby winning the trust of a number of eminent firms in the city.
We are proud to state that Mangalam Testing Bureau is BARC approved for radiography testing and NABL accredited for mechanical as well as chemical analysis.
The Specific Fields We Excel in are As Follows:
1. Mechanical analysis a) Mechanical testing
b) Bolt and nut

2. Chemical testing a) Ferrous metals & alloys b) Non-ferrous metals & alloys
3. Radiographic testing (RT)
4. Metallographic testing
5. Non-destructive technique a) Ultrasonic test b) Radiography examination for welding joints
Why Choose Us?
As NABL accredited testing laboratory in Kolkata, we have managed to grab huge reputation from different ends in the city and our matchless working procedure has enabled us to meet the expectations of a plethora of clients. Customer satisfaction is our prime goal and we give our best efforts to ensure that all your requirements are fully met. Most importantly, we charge such price that is reasonable in nature and this is the main reason why we are widely preferred by a number of eminent firms in the city. We have a sound reputation in the market and you can trust our testing methodology even with your closed eyes! We also work as certified NABL consultants in Kolkata, and if you are a leading or non-leading chemical firm in need of few important consultations, you can contact us at any time you want! Our top-end specialists will assist you in the finest manner. Testing and producing quality materials is our main motto and we always adhere to our goals to deliver first-rate work.
So, if you are looking for NABL Accredited Testing Laboratory in Howrah, waste no time of yours to call us at 7890009188 and we will be more than pleased to come to your quick aid. In case, you have huge requirements and you need a thorough discussion in this regard, you are free to bother our representatives at any point of time. It comes under our responsibility to fulfill your every specific need.
You can also mail us at mangalamtestingbureau@gmail.com and all your queries will be thoroughly answered.
Read More