About Us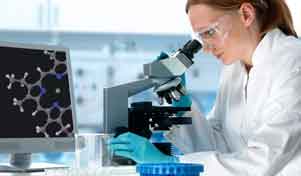 Mangalam Testing Bureau is an industry-oriented investigating and testing laboratory. The laboratory is actively involved in Mechanical-Met-allurgy field and chemical analysis of metal : and Alloys in general and in Non-Destructive Testing Technology (NDT) Testing Laboratory in Kolkata.
The organization is registered under Atomic Enrgy Regulatory Board, India vide their registration no: A to perform Radiographic Test using Radioisotopes – (Iridium 192)
MTB undertakes following activities on NDT Testing Laboratory in Kolkata:

1.Radiography Test (R) 2. Ultrasonic Test (UT) 3. Ultrasonic Thickness Measurment (UTM) 4. Liquid Penetrant Test (D & T).
The requirements of International Standard ISO/IEC 17025:2005 is used in confidence by this laboratory in developing its management system for quality, administrative and technical operation.
The laboratory has experienced and technologists performing specific tasks and are qualified on the basis of appropriate education, training, experience and demonstrated skills as required. Personnel performing Non-destructive testing hold specified personal certification-Level II in their field.
The laboratory is well equipped with modem, sophisticated and state of the –art testing and measuring equipment instruments along with test blocks duly calibrated time to time. The laboratory uses appropriate National and International standard methods and procedures for all tests within its scope of Accreditation by NABL.
The Laboratory cooperates with and satisfies the needs of customers. The laboratory ensures confidentiality specific to customer's work and do not divulge any information to other customers.
The laboratory assures prompt services, quick mobilization of team, performing specific tasks within committed time schedule followed by sub-mission of test/investigative reports.
The laboratory invites with cordiality the quality conscious customers having techno-economical acumen for effective, fruitful and result –oriented interactions. This will certainly helps to produce faultfree, effectives and economical service of engineering components to the extent feasible for the best interest of customers and industry.
NOTE : Our ell qualified and experienced Technologists/ Engineers imperts training on NDT to students of Engineering Colleges training and around Kolkata.
Some of our Reputed Customers :
1

B.E.Pumps, Kolkata,

2

BHEL- through their vendors

3

Directorate Of Quality Assurance (Navy), Ministry Of Defence, Govt. Of India.

4

Directorate Of Quality Assurance, (Warship Project/Eastern Fleet Store),
Ministry Of Defence, Govt. Of India.

5

Garden Reach Ship Builders & Engineers, Kolkata through their vendors.

6

Indian Chain, W.B.

7

L&T Hydrocarbon Engineering, Chennai

8

M/s J.D.Jones Co.Pvt. Ltd. ,Kolkata.

9

M/s Sapoorji & Palonji Co. Pvt. Ltd., Kolkata & Bihar

10

M/s Vikrant Forge , W.B.

11

Metro Railway, Kolkata,

12

N.F. Railway.

13

NTPC… through their Vendors

14

ONGC- through their vendors.

15

RDSO , Min. Of Rlys., Govt. Of India.

16

Rohini Industrial Electricals Limited(Voltas)

17

S.E. Railway and Eastern Railway through their vendors.

18

Shyam Metalics and Energy Ltd

19

State Electricity Boards (West Bengal, Bihar, Chhattisgar)

20

Steel Authority of India- through their vendors.

21

Tata International (W.B. & VIZAG)

22

TISCO (Jharkhamd )-via their Vendors.

23

Vrinda Engineers Pvt. Ltd.